Invite users to connect a Gmail inbox
Step 1: Admin - Send Invites to Inbox Users
Go to your Settings --> Inbox Connections. Click "Invite New to Connect" and enter the email address for an SDR or inbox owner. Repeat this step to invite multiple.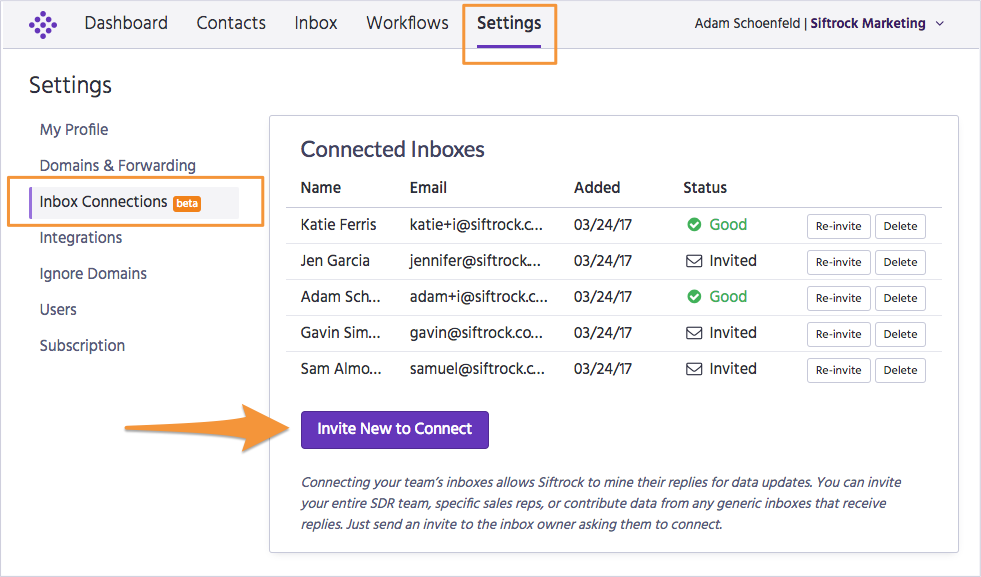 _________________________________________________________
Step 2: User - Connect with Google
The inbox owners will immediately receive emails with a big button to connect their inboxes with Google.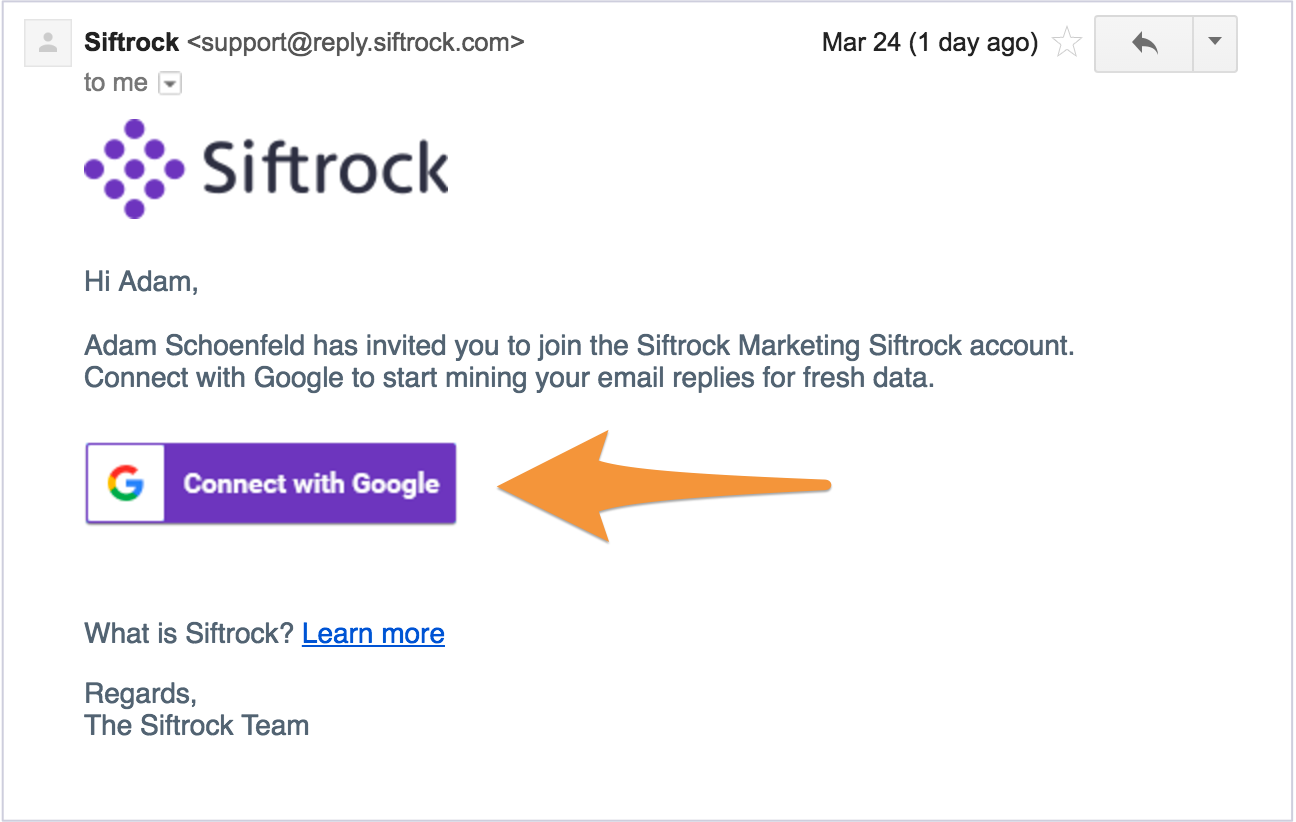 Once they click the button, they will have to grant Siftrock access to their Google account to collect their email replies. Our scope of access is just to passively collect reply data - we never send email and don't use any "real estate" in your gmail interface. This will play perfectly nice with tools like Outreach, Salesloft, or Yesware.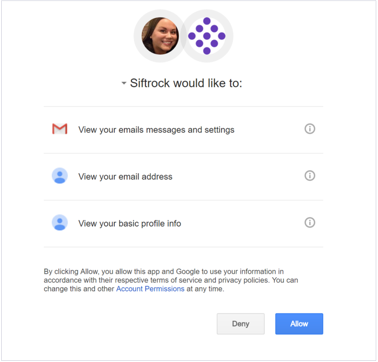 After the inbox is connected, Siftrock will start processing data immediately. The inbox owners will be added as contributor users on your account. You can delete or edit permissions for these users at any time. Connected inboxes are managed separately from users - this allows you to have some team members contribute data from their inbox without having access to Siftrock.
_________________________________________________________
Step 3: Monitor Status
Once your team has connected their inboxes, you'll see a green check mark and "Good" next to their name. Data will be flowing into your account within a few minutes. By default we backfill for 30 days and then process all replies moving forward.
You can re-invite or delete connected inboxes anytime. If an authentication ever has a problem, it will be displayed as "Bad" and allow you to re-connect.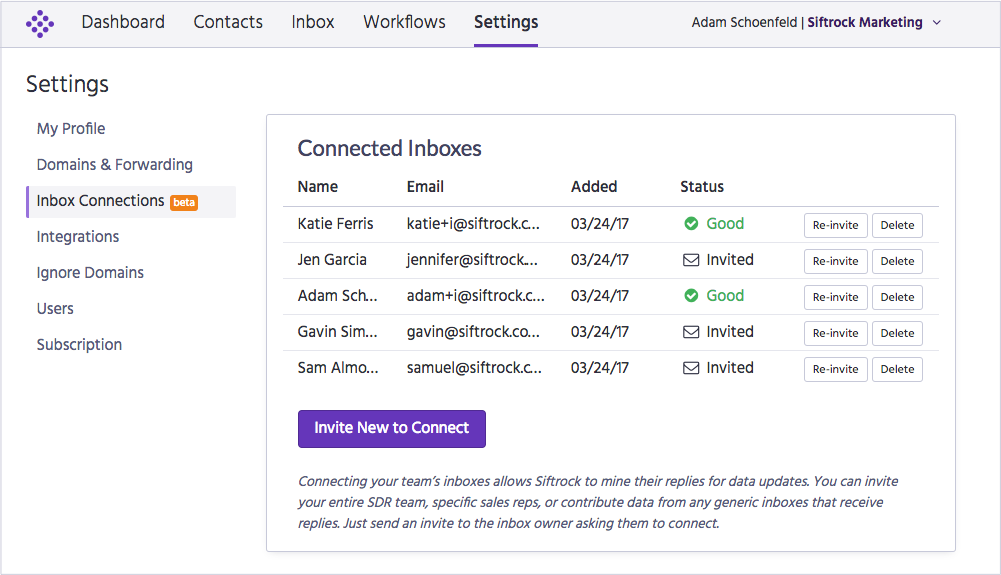 ---
---