Getting Started with Siftrock
_________________________________________________________
Step 1:  Replies --> Siftrock
You have two options to get reply data flowing:

1.) Inbox Connector (guides: Google/Gmail or Office365/Outlook Online). Replies go into an inbox. You'll connect your inbox so replies go directly to Siftrock.

2.) Custom Subdomain (see guide). Replies will go directly to Siftrock. You'll use a subdomain like @reply.acme.com as your From and Reply-To when sending.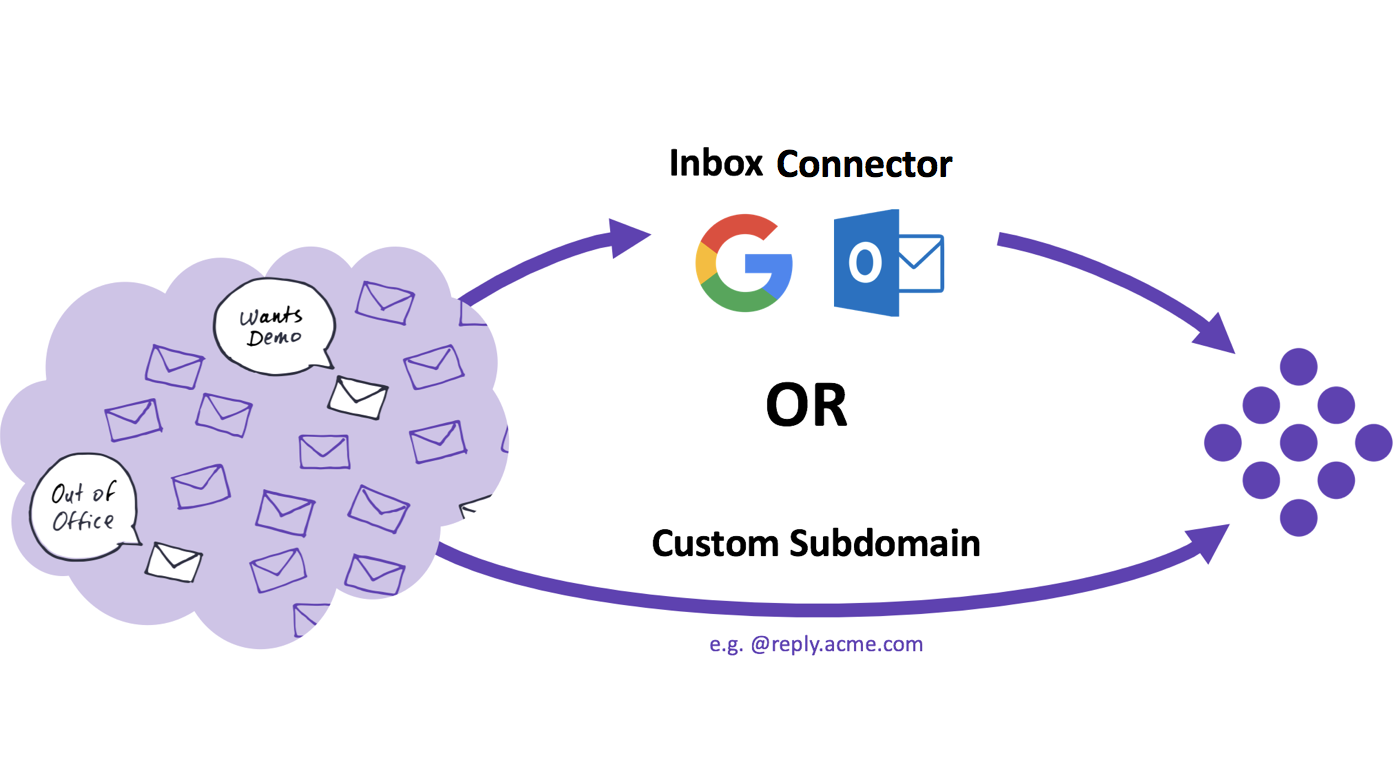 Once your replies are in Siftrock, you can review new and existing contacts as they get mined, see all replies in your inbox, and export your data.

_________________________________________________________
Step 2:  Siftrock + Marketing Automation
Once your replies are flowing into Siftrock, connect an integration to your account. Integrations allow you to sync contact updates and new contacts based on the rules you set.
For detailed help, pick your integration: 
_________________________________________________________
Step 3:  Skills
Once your integration is connected, set-up rules for how you want data to sync data and how you want to route replies - we call these workflows. Start Here: Common Implementation Guide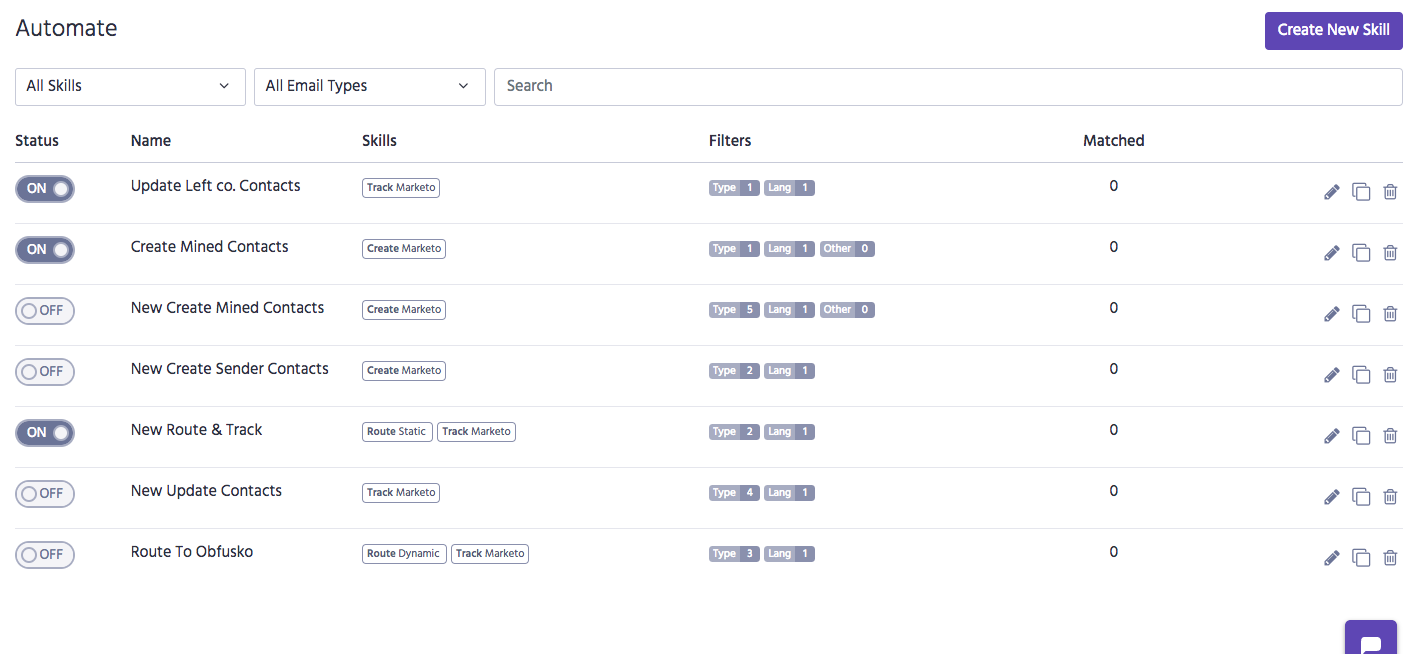 For detailed help, check out the set-up guides:
---
---